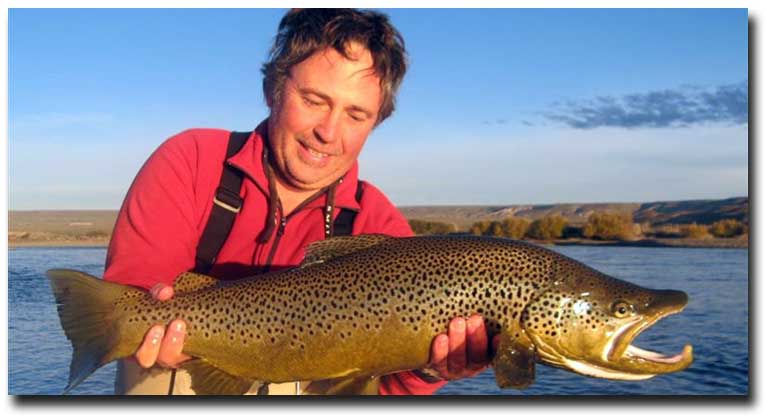 Alberto Cordero, owner / head guide of Fly Fishing Andes, based in San Martin del los Andes, will be stopping by The Compeat Angler in Darien, CT this Saturday, September 29 from 12:00 – 4:00 PM with Evan Peterson of Angler Adventures. Alberto provides anglers first class accommodations and incredible trout fishing on some of Patagonia's most productive private water. This won't be a formal presentation, but a chance to talk with one of Argentina's most respected guides about his local rivers, lodges and techniques for Trout.
Coffee and snacks will be provided.
Fly Fishing Andes offers access to some of Argentina's best trout fishing on private Estancias with accommodations varying from simple to elegant.
Access to the famous private waters of the Chimehuin, Malleo, Traful, Lemay, Collon Cura, and Filo Hua Hum.
The best guides in area and they all love to catch trout of dry flies
The best accommodations
Phone: 203-655-9400 * Fax: 203-656-1693
541 Post Road
Darien, Connecticut 06820
E-Mail: compleatangler@optonline.net
web site: www.compleat-angleronline.com/
This post is over 1 year old. Contact Angler Adventures for current pricing and discounts.