Chile's Best Trout Fishing: from the Pampas to the Rain Forest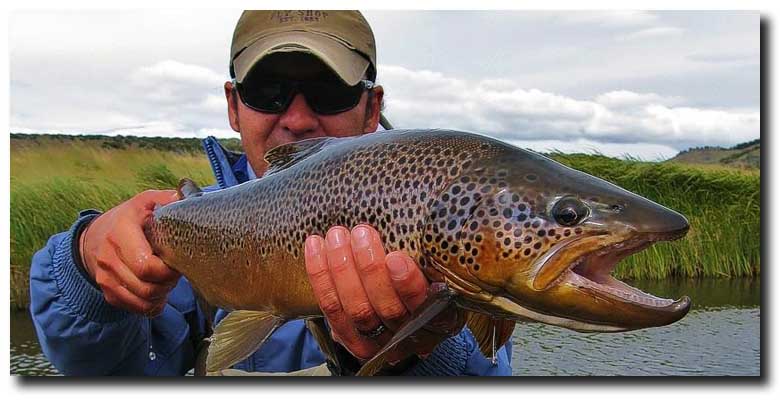 Angler Adventures has put together a special week long fishing program with two of Chile's best fly fishing lodges: Cinco Rios Chile and Estancia del Zorro for just $3,975 per person. The program gives access to the best water each lodge has to offer and exposure to the diverse Chilean landscape. You'll fish the meandering Spring Creeks at the Estancia del Zorro and the famous rivers surrounding the Coyhaique and Paloma Valleys.
Space for 12 is available the week of February 23 to March 2, 2013, which is a prime week for trout fishing in Chile. You'll get 3-nights at Estancia del Zorro and 4-nights at Cinco Rios, giving you access to the following world-class trout fisheries:
Zorro Spring Creek
Mayo Spring Creek (Argentina)
Ñirehuao River
Mañihuales River
Simpson River
Paloma River
Petragosa River
Coyhaique River
Aysen River
Blanco River Deseques River
Pica Flora River
Emporer Guillermo
Humeles River
Azul River
Mogote River
Pollux Lake
Frio Lake
Castor Lake
Elizalde Lake/Outlet
Click for rates or more information on Cinco Rios Chile or Estancia del Zorro.
This post is over 1 year old. Contact Angler Adventures for current pricing and discounts.