2012 Year in Review at Angler Adventures: Best Year Ever
2012 was our 28th year in operation and we were more prolific than ever, generating 23 e-newsletters – an impressive collection of the world's top fishing destinations. Let's take a quick look back.

Salmon Fishing: How Do I Love Thee. Part I – The Grab-December 4, 2012

Brûlé McSprat-November 9, 2012

Unbelievable Atlantic Salmon and Searun Brown Trout Fishing in Canada, Iceland, Russia, Tierra del Fuego-November 3, 2012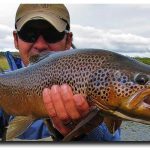 Chile's Best Trout Fishing: from the Pampas to the Rain Forest-November 1, 2012

Three Second Rule-October 26, 2012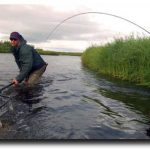 It's time to book Summer 2013 for the best dates and BIG fish in Alaska-October 3, 2012

The Best Atlantic Salmon Fishing in 50 Years-September 10, 2012

St. Brandon's & Farquhar: If they were easy to get to, the fishing wouldn't be this FANTASTIC!-September 10, 2012

Andros Special: Single Rooms at Bargain Price & Free Trip with a 12-pound Bonefish!-September 8, 2012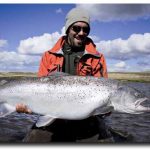 Fantastic Deals On The World's Best Sea Run Trout River Fishing Trips-September 2, 2012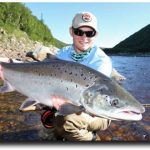 Atlantic Salmon Fishing in 2013: Canada, Iceland, Russia hot spots-September 1, 2012

World Class Bahamas Bonefishing in South Andros Island, Bahamas-August 23, 2012

Seychelles Best Flats Fishing - Farquhar Atoll-August 17, 2012

Chubut River Float: Unspoiled Trout Fishing in Patagonia, Argentina-August 3, 2012

Tanzania Tigerfishing-August 2, 2012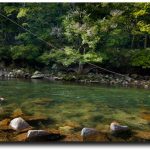 Awesome Spring Trout Fishing in New Zealand in 2012: The best fishing, best lodges, and best experience-August 2, 2012

St Brandon's Atoll Bonefishing-July 19, 2012

FlyCastaway visits Angler Adventures-July 12, 2012

Costa Rica: The Saltwater Angler's Paradise for sailfish, roosterfish, dorado, wahoo, marlin-July 3, 2012

Award Winning Film Clip from Farquhar Atoll, Seychelles-June 23, 2012

Peacock Bass Fishing: "Savage" describes these Brutes in the Amazon, Brazil-June 2, 2012

FlyCastaway is Coming July 18 & 19, 2012: Gerhard Laubscher of FlyCastaway to present in Darien & Old Saybrook, CT-June 2, 2012

Best Airfares to New Zealand-June 1, 2012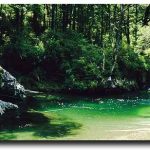 New Zealand: Gin Clean Water and Big Trout Fishing-May 3, 2012

Pira Lodge, Argentina, Golden Dorado Fishing: catch your trout and giant sea run browns with Angler Adventures-May 2, 2012

Labrador's Giant Brook Trout, fly fishing for giant brookies from Minipi Camps and Crooks Lake Lodge-May 1, 2012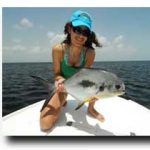 Grand Slam Season is Your Best Chances to Land the Big Three: Bonefish, Permit, and Tarpon-April 3, 2012

Super Summertime Fishing: Alaska, Montana, Iceland, Quebec, Labrador, Mexico-March 23, 2012

Something Salty for Everyone: Fishing Bahamas, Belize, Mexcio, Venezula, and Seychelles-March 1, 2012

Great Deal at Tranquility Hill plus more discounts-February 23, 2012

Free Night & Day of Bonefishing at North Riding Point Club-January 12, 2012

Argentina Trout Fishing, Bahamas Bonefishing, Monster Bonefish, Trout Fishing Chile, St. Brandons, Fly Castaway and the Seychelles-January 4, 2012
New
We added Tecka Lodge near Esquel, Argentina, Agua Boa and River Plate Anglers, Brazil to the more than 100 lodges featured on our website.
We introduced you to "new" species like Tigerfish, Triggerfish, Indo-Pacific Permit, and Bumphead Parrotfish that are all being caught on the fly.
Improved
We expanded and improved the Alaska section of our website.
Deals
We promoted deals, like saving $1,500 in Tierra del Fuego.
We offered you a chance to win a free trip to Tranquility Hill. This is available exclusively though Angler Adventures for 2012 and 2013.
The Best
We told you about the best trout fishing float trip in South America, The Chubut River Float.
Video and Photography
We introduced the "Gangsters of the Flats" video from Farquhar Atoll, Seychelles. This is must see!
We published some sensational photography: Trick photo? Nope. This is real.; Is that a Salmon or a Submarine?; Sea Run Trout on Steroids.; Gin Clear Water & Big Trout.
Here and There
We announced the resumption of air travel to Bariloche, Argentina.
We were visited by Gerhard Laubsher of FlyCastaway, Eve Reilly of Poronui Ranch, and Alberto Cordero of Fly Fishing Andes.
Facebook
We started a Facebook Page: www.facebook.com/angleradventures
You can access these and other past newsletters by clicking here or at the bottom of www.angleradventures.com for our "Newsletter Archive".
Stay tuned for 2013!
This post is over 1 year old. Contact Angler Adventures for current pricing and discounts.