Change Your Latitude: Trout Fishing in Patagonia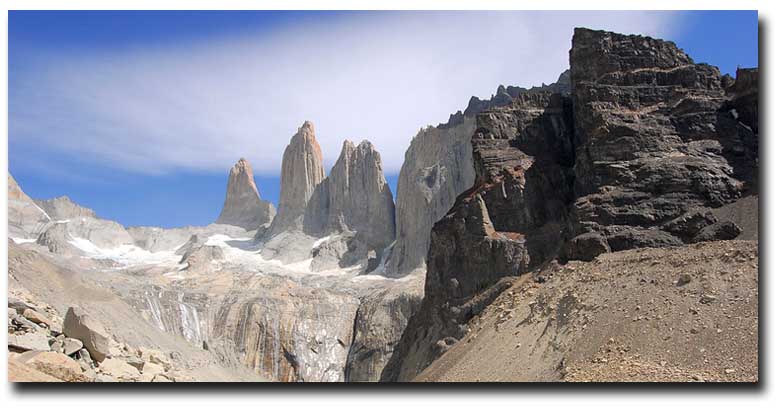 Fly Fishing Andes Features New Property on the Chimehuin, Collon Cura & Alumine
Tres Rios is located where the Chimehuin and Alumine River join to form the Collon Cura River. There are more than 17 miles of water on these rivers, which provide ample wading and floating opportunities. As a small lodge (max 6 anglers), Tres Rios is committed to accommodating one party at a time, so each group will experience exclusive use of the lodge. Click or Tap here for more information on Tres Rios.
10-night / 9-day Combo Chile & Argentina Trip
Futa Lodge + Chime Lodge = an ideal fly fishing adventure, allowing access to fantastic trout fishing on both sides of the Andes. The cost for this 10-night / 9-day itinerary is $6,645 per person based on a shared room / boat. Included: Flight from Buenos Aires to San Martin de los Andes airport, 4 nights and 3 days fishing at Chime Lodge, transfer from Chime to Bariloche, 1 night at Design Hotel (sgl room), transfer from Bariloche to Futa Lodge, 4 nights and 3 days fishing at Futa Lodge, transfer from Futa to Esquel airport, flight from Esquel to Buenos Aires. Call 800-628-1447 / 860-434-9624 or send an email for more details.
Las Pampas Lodge Visits Angler Adventures
Oggie and Cynthia Fox from Las Pampas Lodge (south of Esquel) visited Angler Adventures in early October. Las Pampas Lodge has secured private leases on 60 kilometers of the famed Rio Pico and its many spring creeks. Las Pampas has access to trophy Brook Trout water on Lago Vinter and Rio Corcovado, which produces Brookies into double digits in November and April. They fish a variety of water with exclusive rights, including a private launch site on "Lago Tres". New in 2015: An expedition exploratory trip for adventurous anglers. Call 800-628-1447 / 860-434-9624 or send an email for more details.
Chubut River – Ideal Water Levels for December / January Float Trips
Our clients always rave about the amazing dry fly fishing on the Chubut River Float, while staying at Arroyo Claro Lodge. Jorge Graziosi is predicting perfect flows for December & January trips on the Chubut and there's still space available (a minimum of 4 anglers is required to do the float. Follow this link to read our 2012 newsletter on the Chubut – It's still as good now as it was then. Click or Tap here for some client reviews of the Chubut Float and more information on Arroyo Claro Lodge.
Remota Hotel & Resort
Access to Torres del Paine
Remota is a luxury hotel in the southern Chile town of Puerto Natales. We've recently added Remota to our portfolio of destinations after learning that Claudio Joost, who was previously the head guide at Cinco Rios Chile, has taken charge of their fishing program. Remota is the perfect place for anglers traveling with non-fishing companions, families, or anyone who wants to experience some of the unique landscapes Patagonia has to offer, and have some excellent fishing. Click or Tap here for more information on Remota.
This post is over 1 year old. Contact Angler Adventures for current pricing and discounts.