Cuba Flats Fishing: Cuba Lives Up To The Hype
Days after Evan Peterson's return from the amazing live aboard fisheries at the Jardines de la Reina archipelago, Doug Schlink headed south to fish the land based Cuban fisheries; Cayo Largo (home of the Avalon Fly) off the southwest coast and the permit rich Cayo Cruz to the North.
Despite Avalon having fished some of these waters for 18 years, Evan and Doug concluded the fisheries are so vast and the fishing pressure so light, these are "virgin" waters compared to most known flats destinations. The bones are relaxed, the permit are eaters, and the tarpon attack every fly they see. Cuba lives up to its hype!
Cayo Largo
Cayo Largo is the best Grand Slam option, with lots of bones of impressive size, abundant and aggressive resident tarpon to 60 pounds, supplemented by the big (80 – 120+) 'poons during the April – June migration, and astounding numbers of permit, many in the 20 and 30+ pound category. The area also offers excellent snook fishing. Doug had a morning where he had 12 shots at permit before 11 AM. Doug also landed a 50 lb. tarpon with a dozen 15 pounders in an afternoon.
Available Dates:
December 12 – 19, 2015, 4 Rods
January 9 – 16, 2016, 4 Rods
January 30 – February 6, 2016, 2 Rods
June 11 – 18, 2016, 4 Rods
Cayo Cruz
Avalon has operated in this area for the past 3 years, and it's likely the best pure permit fishery in Cuba. In 2 days, Doug hooked 3 permit and landed 2, and saw a lot more! Cayo Cruz also provides excellent bonefishing with a good percentage of wading flats and world class tarpon fishing during the migration from April – June. Anglers have the options of land based or live aboard accommodations.
Available Dates:
December 5 – 12, 2015, Casona de Romano, 8 Rods
January 16 – 23, 2016, Casona de Romano, 10 Rods
March 26 – April 2, 2016, AVALON FLEET I, 10 Rods
June 4 – 11, 2016, AVALON FLEET I, 10 Rods
July 2 – 9, 2016, Casona de Romano, 10 Rods
Our Cuban destinations are almost sold out in 2016. However, we have a handful of prime dates at Cayo Largo, and Cayo Cruz as described above, as well as our other Cuban fishing destinations Jardines de la Reina and Isla de la Juventud, as described below. Don't miss your chance to fish Cuba in 2016.
Jardines de la Reina
January 23 – 29, 2016, Georgina, 6 Rods
March 12 – 18, 2016, La Reina, 6 Rods
June 18 – 24, 2016, Avalon Fleet II, 12 Rods
July 2 – 8, 2016, La Tortuga, 10 Rods
Isla de la Juventud
February 13 – 20, 2016, Hotel Rancho, 4 Rods
March 5 – 11, 2016, Perola, 4 Rods
July 2 – 9, 2016, Georgina, 6 Rods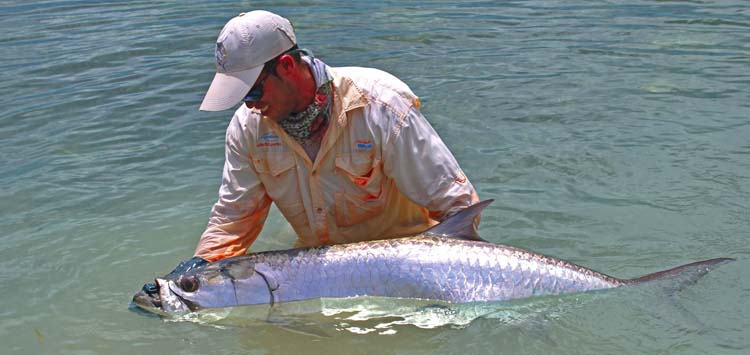 This post is over 1 year old. Contact Angler Adventures for current pricing and discounts.